Skip to Content
Gutter Repairs and Installations for Customers on the South Shore
Your gutters are something you probably don't think about often until something goes wrong. When working properly, these troughs catch water and divert it away from your home. This saves your home from potential standing water on the roof or foundation damage from water erosion.
But when a break or clog occurs in your gutters, problems can arise that you're certain to notice. Clogged gutters mean water building up on your roof area, spilling out of your gutters. In the winter, broken or clogged gutters can mean that ice collects on your roof, causing costly damage.
Pro Roof Solutions is committed to offering top-notch gutter services, from installation and repair to cleaning and gutter upgrades.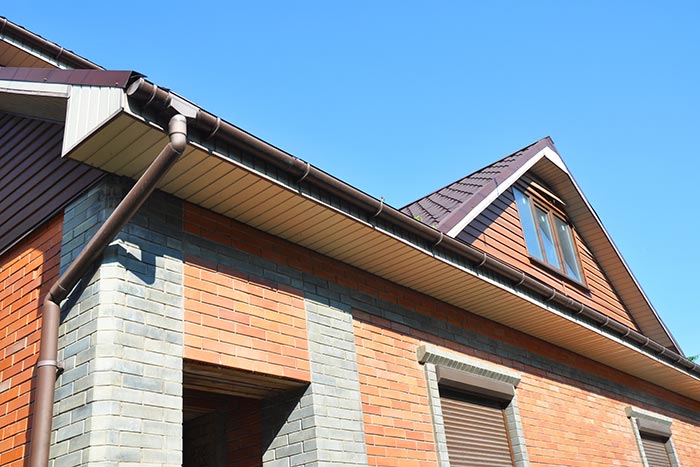 Gutter Repair and Replacement
Gutter repair is quite common. Gutters can be damaged by falling debris or high-water weight and bend slightly. This creates a break in the slope of the gutters, as water begins to pool more excessively. As a result, sections of the gutters can pull away from the fascia (the roof board that gutters are typically attached to), rendering them ineffective.
Gutter damage usually requires a mix of repair and replacement. Slight bends can be hammered and the gutters can be reattached to the fascia in some cases, but in others to which the damage is severe, you're better off having the section replaced. Pro Roof Solutions can replace sections of your gutters easily, matching the color of the sections for maximum continuity.
Gutter Installation
Pro Roof Solutions can install gutters on new builds or upgrade your current gutters and downspouts. In homes where gutter and rain collection systems were poorly designed, we can strip off the systems and start from scratch. One option when installing or replacing your gutters is to use seamless gutters. While more expensive, seamless gutters effectively minimize your risk of springing a leak, even with heavy rains, as there are fewer seams along the length of your gutter system.
Gutter Cleaning
When your gutters cease to work effectively, clogs consisting of leaves and other debris may be the culprit. The only way to avoid these hazards is by having your gutters cleaned on a regular basis. Just give Pro Roof Solutions a call, and we'll send a team over to get every inch of debris out of your gutters, potentially saving you from an expensive situation in the future.
Schedule Your Free Estimate Today!